Streamlined User Interface
On September 2nd, you can expect to see an updated look to our popular eBanking and mBanking tools. You'll enjoy the same easy functionality with a new interface design, and your existing User Name and Password will continue to work with the new design. Here is a little preview:
eBanking Updates
The current eBanking screen contains a lot of information using different sections across the screen:
The updated layout is much cleaner and uses familiar navigation drop-down menus. It'll be easier and faster to find the information and functions you are seeking.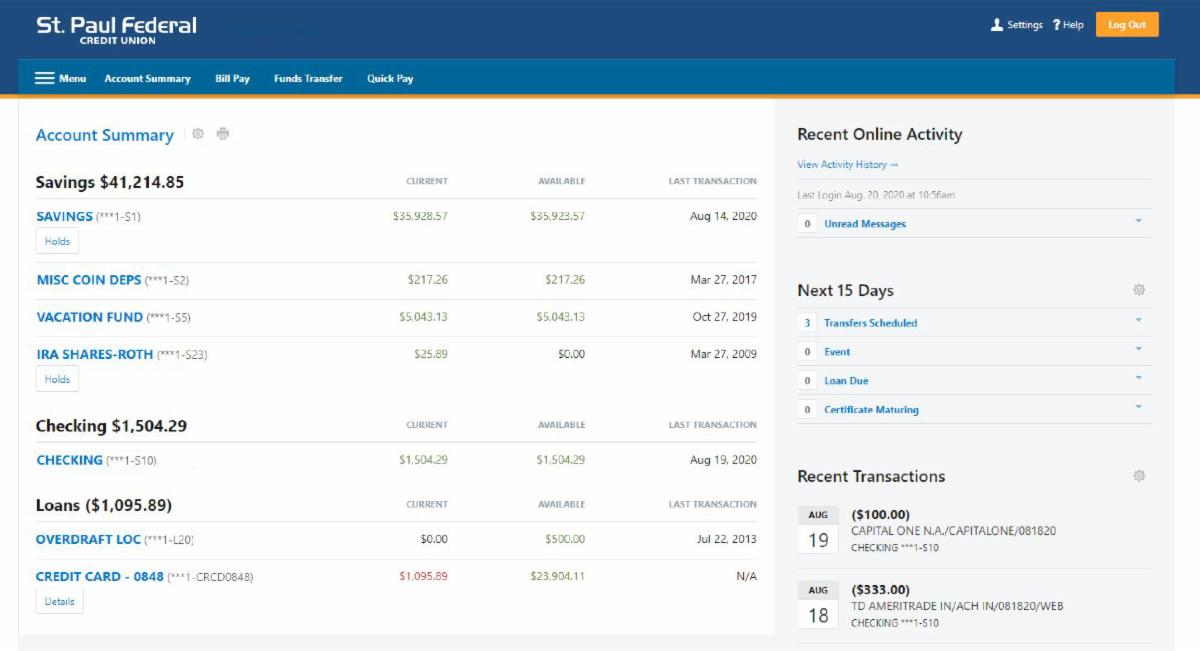 mBanking Updates
You will notice similar styling updates to the mBanking mobile application. The current layout clutters the screen with 15 buttons, while the new, updated application uses a simple drop-down menu.
In the Current Version, the menu structure consists of the box shaped buttons. In the Updated Version, there is a "Hamburger/Menu" icon in the upper left that opens the pop-up menu you see. All functionality remains, just in a different menu format.
The quick links on the bottom remain throughout the entire mbanking session.
Current Version Updated Version
As you can see, the Account History looks very much the same, just an updated design.
Current Version Updated Version
You'll also notice an updated badge for the new iPhone and Android application. While you may not see the new badge on launch, you should be seeing the updated badge appear within the next few weeks.
PLEASE NOTE: Your existing login username and password will continue to work with the updated system.
---
Get the App:
The new eBanking application will automatically update for those who use the current application. If you don't currently use mBanking, you can download it HERE:
For Apple Devices, Click Here!
For Android Devices, Click Here!